IFG Corporate University – Program Sertifikasi Training of Trainer (TOT BNSP)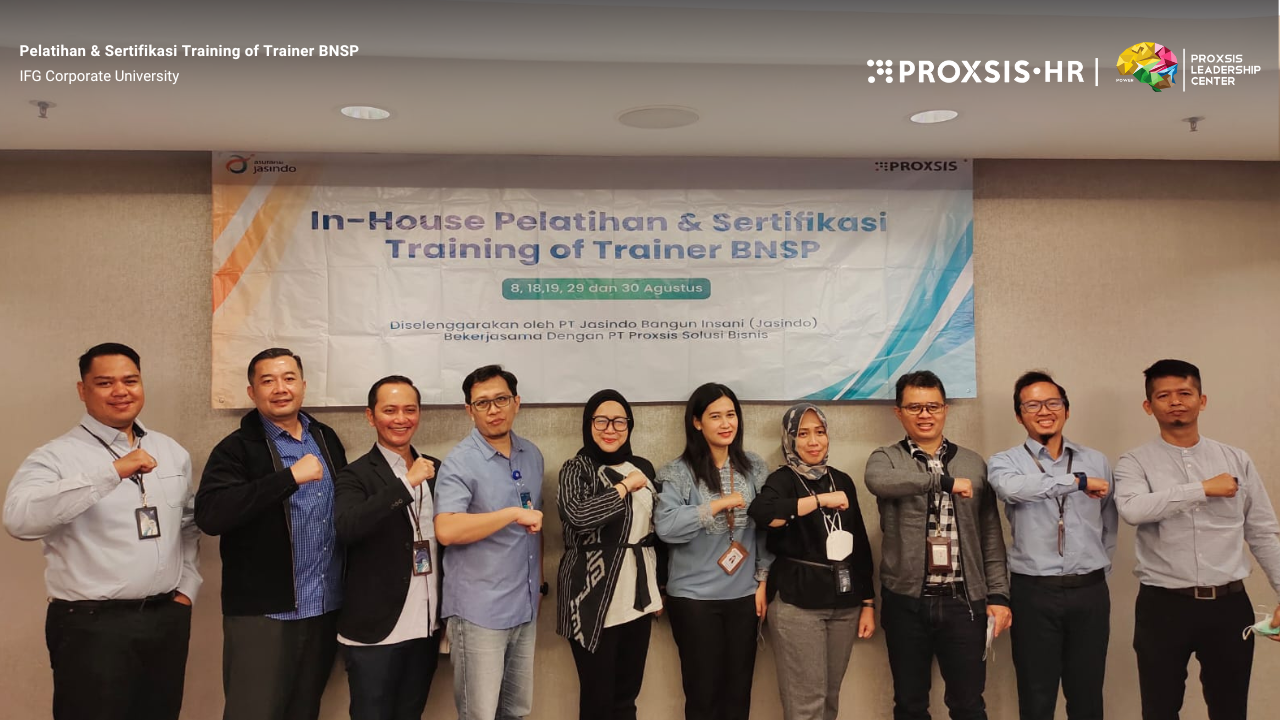 Pada bulan Agustus 2022 ini, IFG Corporate University telah sukses bekerja sama bersama Proxsis HR dalam pelaksanan program "Pelatihan Sertifikasi Training of Trainer (TOT) BNSP" di Jakarta, Bogor dan juga melalui online menggunakan aplikasi Zoom.
Partisipan dari pelatihan ini berasal dari perusahaan PT Asuransi Jasa Indonesia, PT Asuransi Kerugian Jasa Raharja, PT Asuransi Kredit Indonesia, Bahana Pembinaan Usaha Indonesia, PT Jaminan Kredit Indonesia, dan Indonesia Financial Group. Materi di dalam program ini dibawakan langsung oleh Bu Ellis Takari, tim penyusun KKNI Level 4.
Tujuan program ini adalah untuk membimbing rekan-rekan dari IFG Corporate University dalam persiapan untuk menjalani pra-asesmen dan asesmen yang menyangkut bidang trainer melalui berbagai paparan materi. Tidak hanya pemaparan materi, peserta juga berkesempatan untuk berinteraksi langsung dengan master trainer dan coach melalui sesi Q&A, games, ice breaking, dan sesi interaktif lainnya.
Lihat juga: Program Sertifikasi TOT BNSP Level 4 di Proxsis HR
Proxsis HR ingin berterima kasih sebesar-besarnya kepada seluruh rekan dari IFG Corporate University yang telah mempercayai Proxsis HR sebagai #YourTrustedHRPartner dalam menggarap program training of trainer yang luar biasa, semoga ilmunya bermanfaat dan sukses terus untuk IFG Corporate University.
#totbnsp #ifgcorporateuniversity #jasindo #jasaraharja #indonesiafinancialgroup #proxsishr 
Inquiry
News & Article
Latest Events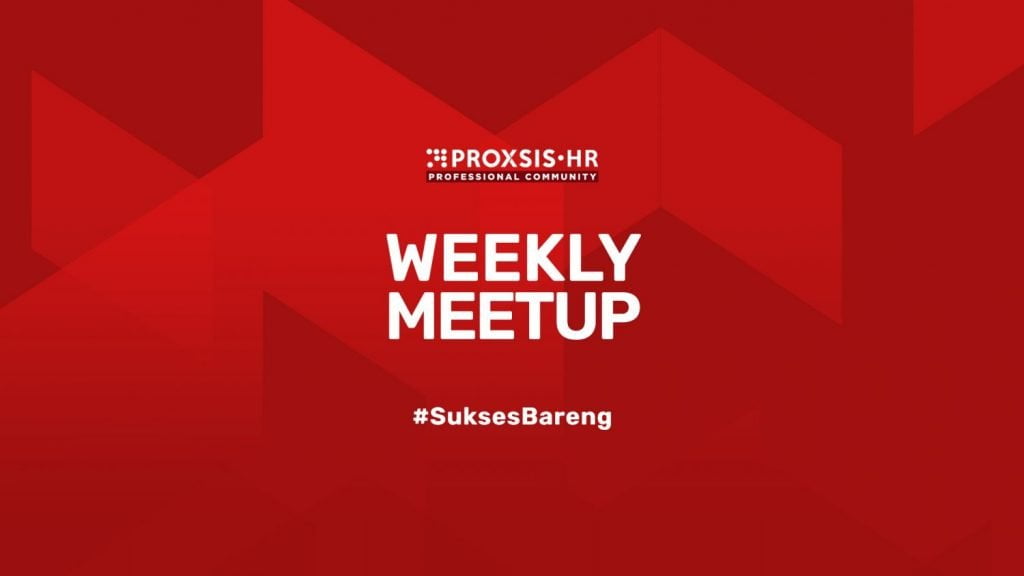 Contact Us
Permata kuningan Building 17Th Floor, Suite 1701 Jl. Kuningan Mulia kav 9 Kawasan bisnis epicentrum Jakarta – 12980
Phone: 08111.798.348 | 0815.1321.8518
Fax: 021-8370.8679 | 021-8370.8680